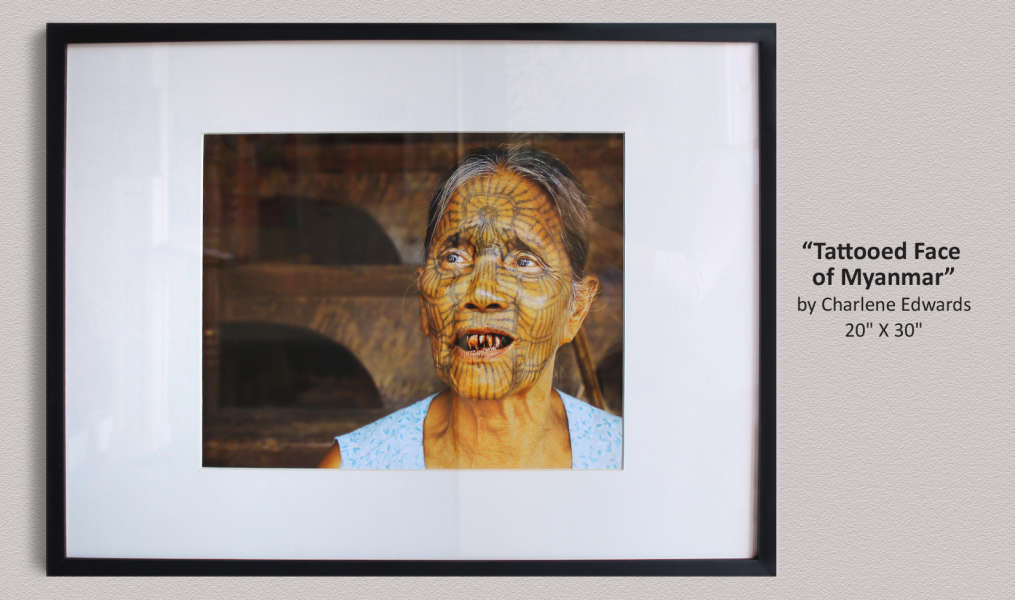 Charlene Edwards
On her sixth birthday Lake County resident Charlene Edwards was gifted a small black box – a Kodak Brownie camera. From that day forward a lifelong passion to live creatively through the lens of a camera blossomed.

Today, Edwards is a professional photographer, guest lecturer, award-winning author, world traveler, environmental advocate and an explorer. Edwards' work has appeared in magazines, newspapers, museums and galleries including the Museum of Natural History, the International Center of Photography and most recently in the Umbrella Arts Gallery in NYC. More than 50 of her photos have been used by American pop artist Peter Max. She has also worked as the set photographer and photo-coordinator on the twelve-hour Ace Award winning documentary, The Class of the 20th Century.

Edwards' photography and words are more than just art, they are social commentary. Her award-winning book Voices From Vietnam was a work of passion that took ten years, thousands of miles across America and Canada and three trips to Vietnam to complete. Part of her journey included a visit to Massachusetts to meet with Robin Moore, a prolific writer of some eighty published books. Probably his most notable are The Green Berets and The French Connection. He thought so highly of Charlene's work that he wrote the introduction to her book Voices From Vietnam.

Her honors include the America's Heroes Freedom Honor, ForeWord Magazine and Benjamin Franklin book awards, the Photography Book of the Year from the American Authors Association, and the Gold Book Award for best photography book from the Military Writers Association of America.

Charlene Edwards' current work, "Up Close & Personal," is a culmination of a lifetime of image taking across six continents edited down to just a few examples to celebrate life's remarkable, meaningful details.

For the most part we live our daily lives in organized chaos and do not take the time to not only stop and smell the roses but to stop and observe the small details of the rose – its sepals, the leaf-like covering that protects the rose bud before it blooms, its petals, the colored parts that attract insect pollinators, or its stamen and pistil, the male and female parts of the flower. Instead we walk around within our daily lives looking mainly at the big picture, or our cell phones, and do not treat ourselves to the curiosity of the small details of our graceful world.

Charlene Edwards lives her life by her motto: "Photography – my passion. Traveling – my oxygen. Living each day creatively – my choice."